Your reliable Airline Partner
We represent airlines in all commercial matters within German speaking markets. Our extensive range of services combined with our unique expertise in tourism, operations and charter flights ensure sustainable success.

Touristic
Our long-standing relationships with reliable airlines, tour operators, airports and industry decision-makers, combined with our experienced ICC team enables us to successfully manage todays challenges in flight planning and tourism.
Ad Hoc Charter
Our Ad Hoc Charter programme offers a cost effective, customised solution for your special flight needs. Both regular and ad-hoc charter flights can be organized to meet your unique requirements. Ad Hoc Charter offers you a complete solution, with expert support at every step.
Consulting
We offer airlines, tour operators and airports extensive advice and support services to meet the challenges of todays market. We work with you to analyse business issues, identify your development potential and make recommendations for action.
NEW: Follow us on our LinkedIn account!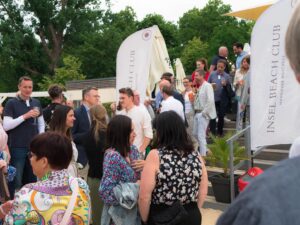 Company
Summer event 2023 After a three-year break, we were very happy to invite our national and international partners and friends
Read more »